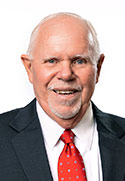 Sam Litchfield, III, Chairman
Samuel Warren Litchfield, III (Sam) retired from Nestle USA as an Account Executive after 31 years of service.  Mr. Litchfield during his tenure with Nestle dealt with several aspects of the food industry.  Pet Care, Confections, Nutritional, Frozen Foods, and Beverage to name a few. Mr. Litchfield in his time with Nestle was a part of the introduction to many new concepts and products in the grocery industry. He was also honored with several achievement awards. His responsibilities during his years of service included merchandising, advertising, forecasting, budgeting, transportation and customer relations.   Mr. Litchfield is a Charleston native, married and has two daughters and two grandchildren.  His time spent since retirement has been enjoying life at his cottage on Lake Moultrie with his family and friends.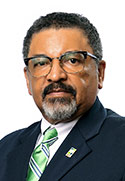 Dr. Edward Keith, Vice Chairman
Dr. Keith is a native of Manning, S.C. He earned a Bachelor of Science degree in Biology and Physics from S.C. State College and earned his Medical degree from Tulane University School of Medicine and completed his residency at Louisiana State University. Throughout his education, Dr. Keith was awarded countless awards and honors.
Professionally, Dr. Keith is the owner of Keith Medical/Historical Consulting LLC in Duncan, S.C. Dr. Keith works as an Emergency Medicine Physician in Chapin, S.C. and Winnsboro, S.C. Dr. Keith is active in numerous civic and professional organizations. During his career, Dr. Keith has participated in research and given presentations in the medical field. He has academic as well as hospital affiliations. Dr. Keith continues to stay involved in the medical and civic communities. Dr. Keith is married to Robin M. Keith and has six children.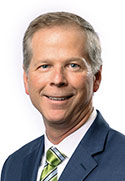 Keith D. Munson, Secretary / Treasurer
Keith Munson is a Partner in the Greenville office of the international law firm of Rimôn, PC. He is a trial lawyer with over 25 years experience representing major corporations and governmental entities in complex litigation in the areas of product liability defense, mass tort defense, class action litigation, director and officer liability, and civil/securities fraud. He is admitted to practice law in South Carolina, Florida and Pennsylvania, and before the U.S. Supreme Court, the U.S. Court of Appeals, Eleventh and Fourth Circuits, the U.S. District Courts in South Carolina and Florida. Prior to moving into private practice, Mr. Munson was an Operational Law Officer during the Persian Gulf War (Desert Storm) for the 24th Infantry Division (Mechanized), and recipient of the Meritorious Service Medal and the Kuwait Liberation Medal. He also served as a Senior Military Prosecutor in the U.S. Army Judge Advocate General's Corps (1988-1991) and as a Special Assistant United States Attorney.
Mr. Munson's civic involvement has included being a member/spokesperson for the Governor's Transition Team (2002-2003); board member for the SC Research Universities Centers of Economic Excellence (SmartState); board member of the South Carolina Public Service Authority (Santee Cooper Power); board member representative for the Upstate SC Alliance; and a Diversity Leadership Academy Graduate from Furman University's Riley Institute.
Prior to graduating from the University of Virginia School of Law in 1987, Mr. Munson attended Clemson University. At Clemson, Mr. Munson received the Norris Medal and the Latin Language Award. He also served as President of the Student Senate and is a member of Tiger Brotherhood. Mr. Munson lives in Greenville with his wife, Suzanne, and they have three daughters.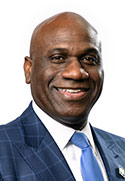 Otis Morris, Jr.
Otis Morris Jr. currently serves as the General Sales Manager of McDaniels Acura of Columbia, SC and General Manager of McDaniels Acura of Newnan, Ga. He is President and Founder of Pro Bowl Motors. A 1986 graduate and four-year football varsity athlete of the University of South Carolina, Morris earned a Bachelor of Science degree in business administration and a minor in insurance and economy security. He currently serves on the Moore School of Business Advisory Committee and is a former President and lifetime member of the USC Letterman Association and University of South Carolina Alumni Association. Morris is a member of Bible Way Church of Atlas Road where he serves as Deacon.
With over 34 years of experience, Morris worked for Jim Hudson Automotive, one of Columbia's top dealerships, for more than 13 years, moving up the ranks from sales representative to sales manager and purchasing agent. In 1998, he founded Pro Bowl Motors, Inc., in the Vista on 701 Lady Street in Columbia, S.C., serving the automotive needs of professional athletes and business professionals. In 2003, upon graduating from the National Automobile Dealers Association, Morris became Dealer Principal of Pro Bowl Ford located in Pittsburg, PA, and in 2006, he returned to Columbia to serve as General Manager of Stivers Mitsubishi until 2008. One year later, Morris reopened Pro Bowl Motors grossing $28 million in sales until it was sold in May 2015.
Morris is the Owner of OMJ Enterprise, LLC Real Estate Investment Company. He remains active in the community and mentors former and active athletes. Morris is married to Tonia L. Morris and has three children, Tamisha, Lauren and Otis III.
Richard N. Chapman
In 2016, Richard Chapman retired from Francis Marion University after 16 years as the University Provost and Dean of the College of Liberal Arts. At FMU, he also served as Chair of the Department of History and as Director of the Honors Program. Dr. Chapman earned his undergraduate degree at Washington University in St. Louis and his Ph.D. from Yale University. He served as a member of the board of trustees for the South Carolina Governor's School for Science and Mathematics. He is the author of Contours of Public Policy, 1939-1945, and numerous articles in the field of U.S. political and economic history. Dr. Chapman lives in Florence with his wife Marilyn, and they often spend time visiting their son, daughter-in-law, and grandchildren.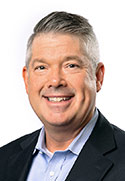 William G. "Billy" Newsome III
Billy Newsome is a tax attorney with over 25 years experience practicing in the areas of trust and estate administration, wealth transfer planning, taxation and exempt organizations. He is a Certified Specialist in the Areas of Estate Planning and Probate Law by the South Carolina Supreme Court. After 25 years as a partner in the local law firm of Nexsen Pruet, Billy opened Newsome Law, P.A. in Columbia, SC where he represents individual and corporate fiduciaries in complex estate and trust administration. He also assists high net worth individuals and business owners with structuring their estate plans and business succession plans.
Billy is a native of Hartsville, SC. Prior to graduating from the University of South Carolina School of Law in 1991, he attended Francis Marion College. He earned an LL.M. (Taxation) in 1992 from the University of Florida School of Law.
In 2005, The State Newspaper named Billy as one of the 20 under 40 Business Leaders in the Midlands. He has served on several local boards - Providence Hospitals Foundation, Oliver Gospel Mission and Family Connection of South Carolina - and is a graduate of Leadership Columbia, Class of 1999. Billy also serves his profession as an Adjunct Professor at the University of South Carolina School of Law. Billy and his wife, Kim, live in Columbia and they have two daughters, Ann and Emily.
Ryan Langley
Ryan Langley is a 2002 magna cum laude graduate of Wofford College with a double-major in economics and government. After working in the White House during the George W. Bush Administration in 2003, Ryan attended the University of South Carolina School of Law as a Carolina Legal Scholar and a recipient of the Strom Thurmond merit scholarship in law. During his third year, Langley was elected Editor in Chief of the American Bar Association Real Property, Probate, and Trust Journal, a publication distributed to over 30,000 subscribers nationwide. Upon graduation in 2006, Mr. Langley was inducted into the Order of the Wig and Robe in recognition of his competitively superior record in legal studies.
Following law school Langley worked in the Atlanta office of Alston & Bird, LLP where he was involved in significant construction litigation and other government contract matters.
For the past twelve plus years Langley has been at Hodge & Langley Law Firm, where he focuses on cases involving catastrophic injury and/or wrongful death caused by: dangerous/defective drugs and devices, drunk drivers, or medical errors. He has argued at all levels of South Carolina courts including the Supreme Court on multiple occasions and the United States Court of Appeals for the 4th Circuit.
He is rated by his peers in the profession and the judiciary as AV Preeminent through Martindale Hubbell, which is the highest level of professional excellence. Langley is a Fellow in the prestigious International Society of Barristers, whose mission it is to support excellence and advocacy under the adversarial system. He is also a member of the American Board of Trial Advocates which dedicates itself to the preservation and promotion of the Seventh Amendment - guaranteeing the right to civil jury trials.
Active in the community, Mr. Langley is a member of First Presbyterian Church of Spartanburg, is the vice chair of the Tyger River Chapel Foundation, and is working on the Faith Initiative to end child poverty in Spartanburg. He is also an advisor for a number of non-profits, including the Salvation Army, the Hope Center for Children, and the Spartanburg Art Museum.
Ryan and his wife Leigh Anne have three children: Lilla, Jack and Chamberlain.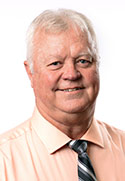 W. Patrick Earle
Pat Earle is a retired educator with over 38 years in the classroom. Before retiring, he spent the last year working as the Associate Director of Agriculture Education with Clemson University. Mr. Earle is a nationally recognized educator that has received the South Carolina Career and Technical Educator of the Year (2009), National Association of Agriculture Educators Lifetime Achievement Award (2015), Clemson University's College of Agriculture Alumni Professional Achievement Award (2015), SC Career and Technical Education Lifetime Achievement Award (2017), and is only the second teacher in South Carolina to be inducted into the National Teacher's Hall of Fame (2011). Among other awards he has received, one of the most cherished is receiving the South Carolina Order of the Palmetto (2018). Mr. Earle's was included in "American Teachers: Heroes in the Classroom" as one of fifty teachers nationwide.
Pat is a native of McBee, SC, where his father was an Agriculture teacher. He later replaced his father in that same classroom upon his dad's retirement (total of over 75 years). His students received numerous awards during his career along with serving in multiple statewide student leadership positions. Mr. Earle still serves in volunteer positions serving the South Carolina FFA Association on their Board of Directors and the South Carolina Association of Agriculture Educators.
He received his Bachelor of Science degree in Agriculture Education graduating cum laude along with his Master's in Animal Science from Clemson University. He's been married for the past 41 years to Vicky (Tyner) Earle and they now reside in Hartsville, SC. They have a son and daughter that are twins along with four grandchildren.