When you play the South Carolina Education Lottery, you are supporting a great cause—Education. Did you know that since the Lottery began in 2002 more than $8.3 BILLION has been appropriated by the General Assembly to benefit education in South Carolina? To learn more about where the money goes, we invite you to explore this page. Your ticket purchase creates a real and lasting win for South Carolina's students.


Dollar figures incorporate the period from January 7, 2002 - June 30, 2024.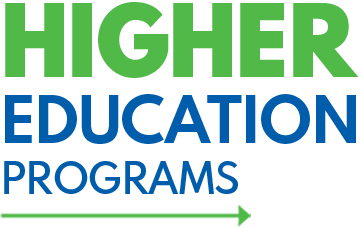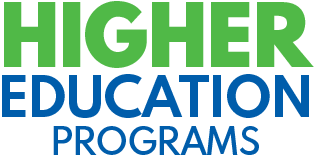 MORE THAN $7.1 BILLION
has been appropriated to support a variety of Higher Education Programs.
$6 BILLION
Scholarships and Grants
S.C. LIFE, Palmetto Fellows, S.C. HOPE, S.C. Needs-Based Grants, S.C. Tuition Grants, Lottery Tuition Assistance and the National Guard College Tuition Assistance Program are all lottery-funded scholarships.
$754 MILLION
Other Higher Education Programs
Programs to enhance opportunities for low-income and educationally disadvantaged students and to address our state's skilled healthcare workforce shortage have benefited from lottery dollars.
$180 MILLION
The SmartState Program™
Lottery proceeds advanced SC's economy through the establishment of the Research Centers for Economic Excellence at our state's three research universities—Clemson, MUSC and USC.
$203 MILLION
Technology Upgrades
Money raised by the Lottery has enabled colleges and universities across the Palmetto State to purchase new computers and upgrade to the latest in 21st Century technology resources.


Joseph
S.C. LIFE Scholarship
Lander University
The financial aid I received from the LIFE Scholarship to attend Lander University provides me with the flexibility to focus on learning and growing as a person, while I am a student. Thank you South Carolina!

Alicia
S.C. LIFE Scholarship
USC Upstate
Coming from a single parent household, the LIFE Scholarship provides the resources necessary to attend USC Upstate, and I will be the first in my family to obtain my bachelor's degree upon graduation.

Rebecca
Palmetto Fellows Scholarship
USC
The Palmetto Fellows Scholarship has made a significant impact on my college experience allowing me to attend the University of South Carolina while lessening the financial burden of higher education. I'm graduating debt-free!

Kenneth
S.C. LIFE Scholarship
USC
The LIFE Scholarship presented me an opportunity to attend the University of South Carolina where I gained a passion for serving my community. This inspiration led me to apply to the City of West Columbia Fire Department, where I have a meaningful career as a firefighter.

Hannah
S.C. LIFE Scholarship
Central Carolina Technical College
The LIFE scholarship helped me when I first started my journey at Central Carolina. It helped to pay for my tuition and books so that I could focus on doing my best in classes instead of worrying about how to pay for them.

Logan
S.C. LIFE Scholarship
Horry-Georgetown Technical College
As a freshman Nursing Scholar major at Horry-Georgetown Technical College, I am receiving the LIFE scholarship with the LIFE Scholarship Enhancement. This financial aid allows me to focus on obtaining my nursing degree rather than worrying about my financial situation! Thank you South Carolina!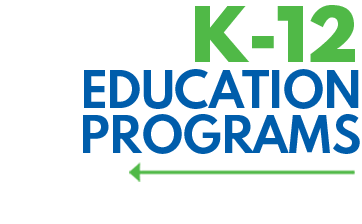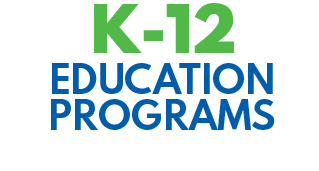 MORE THAN $1.1 BILLION
has been appropriated to support K-12 Education Programs in our state.
$517 MILLION
Primary Education (Grades K-5) Enhancement Programs
Lottery funding supported K-5 programs in the subjects of reading, math, science and social studies.
$294 MILLION
Other K-12 Educational Programs
Lottery proceeds went to the K-12 Technology Initiative to provide needed equipment and resources to schools.
$201 MILLION
School Buses
More than 2,600 school buses have been purchased with lottery dollars, including the fueling and maintenance of buses.
$104 MILLION
Education Accountability Act (EAA) Programs
Funding to EAA programs provided resources to improve student performance and support teacher and staff development.
YOUR
PASSION
IS OUR
PURPOSE

YOUR PASSION
IS OUR PURPOSE
YOUR
PASSION
IS OUR
PURPOSE

YOUR PASSION
IS OUR PURPOSE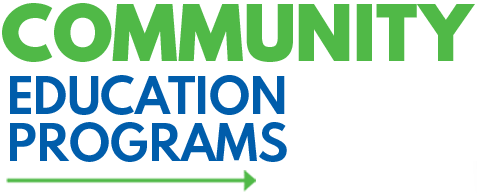 MORE THAN $54 MILLION
has been appropriated to enhance community education in the Palmetto State.
$25 MILLION
County Libraries
Every county library system in South Carolina has benefited from lottery proceeds.
$19.9 MILLION
Educational Television Network (ETV)
Lottery dollars helped ETV upgrade to digital technology.
$5.6 MILLION
Other Community Education Programs
The S.C. School for the Deaf and Blind and the S.C. Alliance of Boys and Girls Clubs, Inc. received funding.
$3.5 MILLION
Gambling Addiction Services
Proceeds have supported treatment services through the S.C. Department of Alcohol and Other Drug Abuse Services.
The General Assembly of South Carolina allocates and determines the distribution of net funds generated by the South Carolina Education Lottery.


The
SC Education Lottery legislation
, states that "proceeds of lottery games must be used to support improvements and enhancements for educational purposes and programs as provided by the General Assembly and that the net proceeds must be used to supplement, not supplant, existing resources for educational purposes and programs." Each year, the Legislature decides how lottery funds are appropriated.